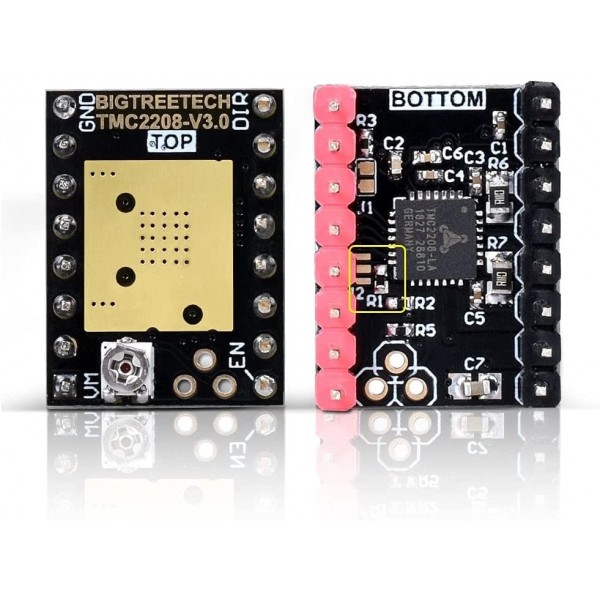  
Bigtreetech TMC2208 BTT Stepper Motor Driver

Privacy Policy

Delivery Policy

Terms and Conditions
TMC2208 is a super mute two-phase stepper motor drive chip, continuous drive current 1.4A, peak current 2 A, voltage range 4.75v-36v,256 subdivision. 

The flexible Microplyer interpolation unit can provide up to 256 subdivisions, even in a system with limited pulse frequency, sine control can be perfectly realized. 

The high load driver does not lose its step, and the TMC2208 of the spreadcycle mode guarantees that the stepper motor will smooth over 0 o'clock without the dead-zone current. 

With the standard Step/dir interface, it is simple and convenient to use. 

STEALTHCHOP2 Ultra Mute technology can drive motor work in the case of extreme mute, can realize the control motor sound under 10dB decibels, the noise is much lower than the traditional current control mode.