 
MK3s IR filament sensor kit
Reference:
Upgrade kit MK3 -> MK3s including sensor, cable, steel ball, magnets, screws
Security Policy

Delivery Policy

Return Policy
A new filament sensor much more reliable than the "old" optical laser sensor. The sensor works mechanical and hence is independent of optical properties of the filament.
The upgrade kit allows installation on the new the new Prusa extruder body. It works as well on Zaribo extruder bodies with the following housing:
https://www.thingiverse.com/thing:3585631
another possibility is the installation on a Bontech extruder. The corresponding housing can be found here
https://www.thingiverse.com/thing:3581912
The kit contains:
- IR sensor
- 70cm cable (enough for Zaribo 320)
- steel ball and magnets
- PFTE tube
- all screws and nuts for installation on the above mentioned housings
NOTE: push-fit connector for inverse bowden set-up is not included and needs to be bought separately
(no extruder parts included)
16 other products in the same category:
High-Quality Graphics LCD Display, 20x4 text display, with a flat(!) potentiometer for contrast which is fully compatible 
Please allow up to 10 days for plastic parts.
New motor design. Extruder Motor stays much cooler during printing.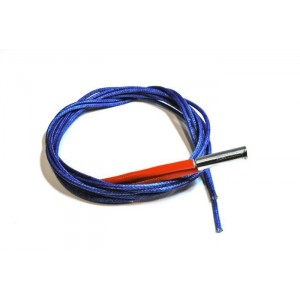 LDO Pancake Extruder Motor
High quality aluminum, excellently machined, finished smoothly.
Set has two pieces
PINDA1 is a proximity sensor probe.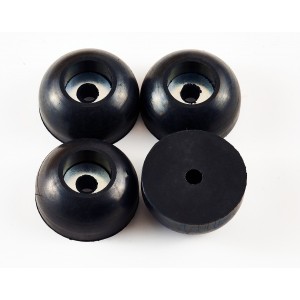 RoHS compliant rubber feet. 4 pieces in set
Extruder Spings für MK2 / MK3 / MMU, Set of 2 Springs (screws not included)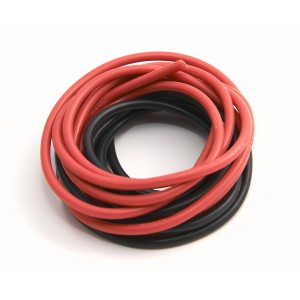 Pack contains 1.5m red and 1.5m black 14AWG cable.
Length is sufficient for wiring PSU to Einsy or Rambo box on Zaribo frame.
AC-DC Single Output Enclosed power supply; Output 24VDC Single Output at 13.4A; PFC; forced air cooling; 1U low profile
Fully assembled E3D V6 hotend for Zaribo MK2, MK2.5. 12V version. Not compatible with MK3
Lead screw integrated z-axis motor for Zaribo 420.

High quality polyurethane timing belts with Kevlar reinforcement. Package contains 2m belt, enough for x and y axis.
Synthetic grease 3oz, 1 tube