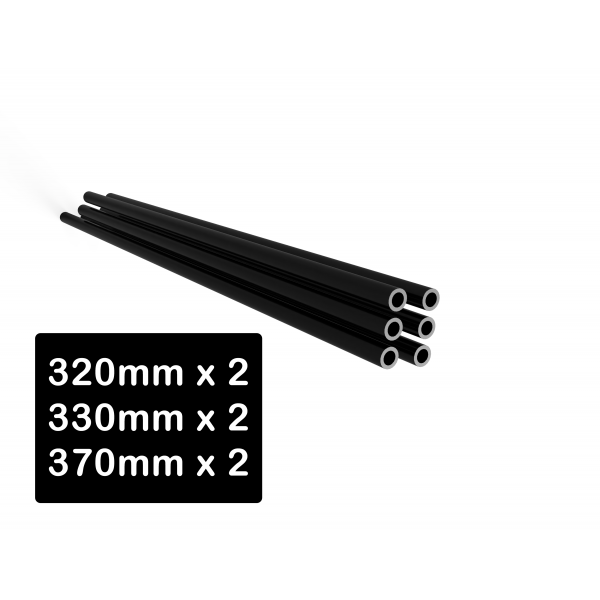  
Set of ZRB8C Carbon Fibre Original Prusa MK3/MK2/S 8mm Tube Rods by ZARIBO
No Lubing Required. Perfect for plastic bearings

Privacy Policy

Delivery Policy

Terms and Conditions
Please use https://www.printables.com/model/245643-prusa-i3-lmu8-y-axis-bearings-holder for Y axis by Zaribo.

Zaribo Carbon Fibre Tube Rods are specially manufactured for 3D printer environment. 
Bearing noise will be gone and you will only hear the motors and fans during prints. No lubing required so low maintenance is another benefit. But the best of all is the appreciable surface quality due to smooth sliding on the axises. You will notice same or better suface quality on your prints depending on your current bearings.
Plastic bearings will wear out very quickly on steel rods, and Carbon Fibre rods are not suitable for ball bearings. You should use Igus Drylin and Carbon Fibre rods together. A little play on bearings are normal when operated by hand before assembly.