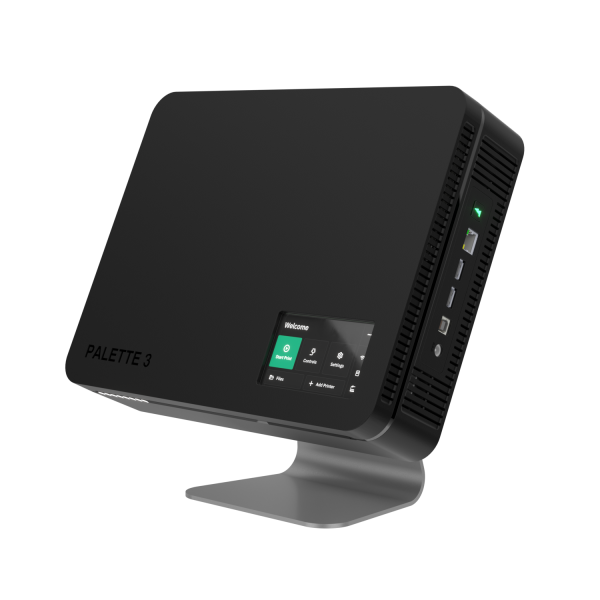  
Palette 3 PRO Multi-Material Printing by Mosaic

Privacy Policy

Delivery Policy

Terms and Conditions
Introducing Palette 3 PRO

Built for professionals. 10% faster than
Palette 2S. Extended warranty and
Spare Parts

If a spool runs out, Palette will automatically splice to
another spool and keep your print going.
With 8 spools available your prints will always continue to run.

Unlock Your Printer's Potential

Communicate your ideas with realistic, multi-colour prints.
Palette 3 Pro enables you to achieve prints with up to 8 different colours.

3rd Generation Splice Core Pro

Engineered to strategically splice filaments,
our Splice Core Pro allows your Palette 3 Pro to reach up to
10% faster splicing and cooling speeds.