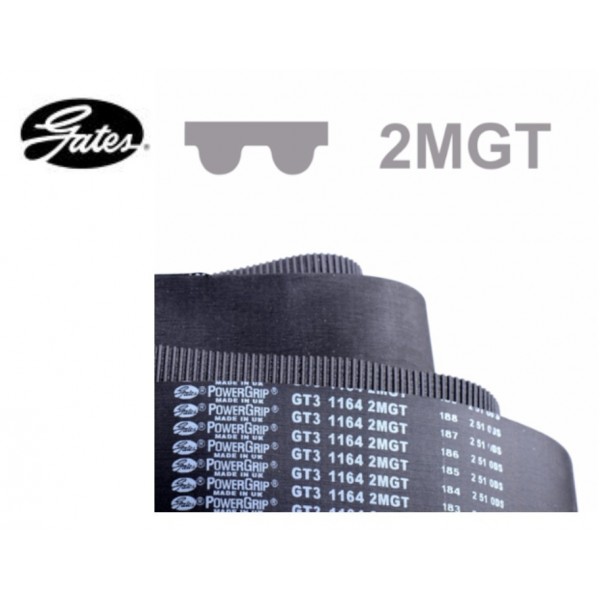  
GATES GT3 PowerGrip
Reference:
GATES PowerGrip® GT3 1830-2MGT3-6
Security Policy

Delivery Policy

Return Policy
1830mm GATES PowerGrip® GT3-2MGT3, enough belt for x and y belt.
Reduce both initial and operating costs with Gates PowerGrip® GT®3 belt. It has two times the rating of competitive RPP® belts and its predecessors PowerGrip® GT® and HTD®, with the largest selection of belts and sprockets in the industry. At reduced widths, GT3 belts can be used as a direct replacement for most 8mm and 14mm pitch standard rubber RPP® and HTD® synchronous belts.
Fiberglass tensile cord provides high strength, excellent flex life, and high resistance to elongation
Gates patented tooth profile is designed for use with a specific sprocket groove silhouette; sprocket groove-belt tooth combination increases capacity, while improving registration
Neoprene body provides protection against grime, grease, oil, and moisture
Nylon tooth facing provides a durable surface for long service life
PowerGrip® GT®3 belts are available in 2, 3, 5, 8, and 14mm pitch sizes. A single twist cord helps prevent the belt from moving downward on vertical shaft ACHE applications
PowerGrip® GT®3 exceeds HTD® in tooth ratchet resistance
Rated from -35°C to 100°C