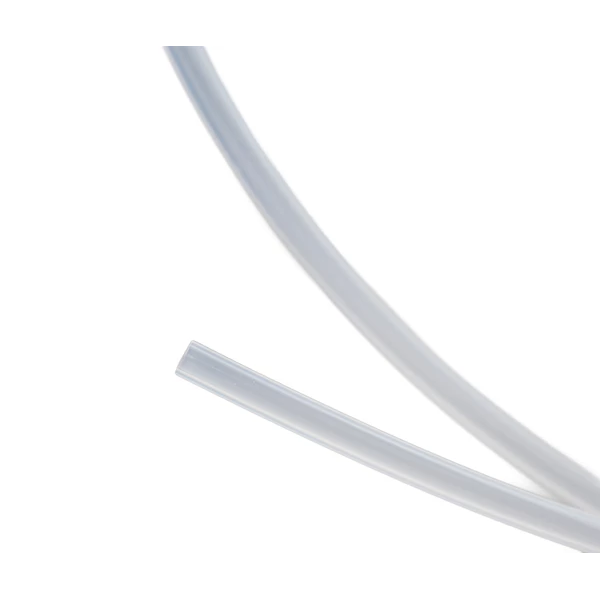  
PTFE 2mm x 4mm Tube for 3D Printers
High Quality PTFE Tube. Unit 1m

Privacy Policy

Delivery Policy

Terms and Conditions
Fluorotherm's PTFE 2 x 4 mm tubing, also known as a Bowden tube, is made from Virgin PTFE, and is the ideal product for 3D Printers like RepRap for use with 1.75 mm filaments. 
It is produced under highly controlled conditions to provide consistent and reliable performance. Key PTFE properties that apply to 3D printers are high temperature usage, use life, low friction - highly slippery, easy cleaning and flexibility. It is semi-transparent in color. 
Please note: Continuous lengths supplied depend upon size of tubing. While we make the best effort to ship your exact order quantities, please note that overage roll lengths of up to 20% may be shipped. The shipping length tolerance is -0% / +20%. If larger than available continuous lengths are ordered, we will contact you to verify lengths shipped.