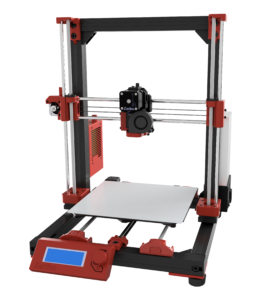 Zaribo got even better. There is a new frame construction and all parts are new, improved, and redesigned. Only exception is the LCD cover. With some care these parts can even be used on older versions of Zaribo and stock Prusa printers. Here's a little list of the new stuff:
– new frame construction: old L- and T-brackets have been removed. There were only helping during assembly. Now there are metal corners adding even more stability and helping during assembly. New metal L-brackets for the z-axis hidden behind extrusions. Smaller L-brackets between feet and frame just for optical reasons
– new motor holders have been lowered an bit and screws are countersunk now
– new sturdier z- top holders with slightly bigger holes for the z-motor
– improved x-motor and idler (slightly different from version 2.5)
– improved extruder parts. Stock design was a little "rough" here
– new y-motor holder
– new y-red holders (that a remix of Vecko's parts
😉 )
– new x-carriage allowing removal of the belt
– new PSU holders (tall and small)
– new EInsy box
– new LCD holders allowing attaching or detaching from much easlier
– new fan shroud
– Noctua cover
– additional "calibration tools" intended as guide for placing y-motor holder and y-belt tensioner
There was a lot of work done in designing and testing the new versions in the last weeks. I had a working prototype but together with Vecko Kojchevski we went over all parts again an improved them. Vecko has done most of the design work this time. Thanks for that! It was a very fruitful collaboration that only slowed at one moment on one issue
😊
Other and earlier design work was done by a group of people (in alphabetical order): Murathan Araz, Vecko Kojchevski, Jon Madden, Wolfgang Schadow, Ocie Ward, Stefan Weber. Thanks to all of you.
Group 1: Parts for the frame
Bracket-L-Left-2x
Bracket-L-Right-2x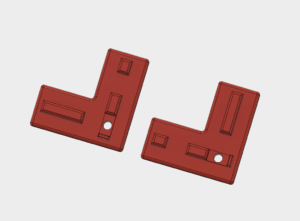 ExtrusionSlotCover-4x-2.0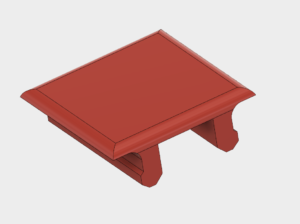 Group 2: Parts for the y-axis
The y-axis has really great new stuff:
– new belt tensioner based on Stefan Webers initial version
– new y-BeltHolder for the bed carriage
– belt is now running parallel
– new motor holder with additional support so that the motor is not wobbling around
– New y-rod holders (remix of Vecko Kojchevski's version)

Please note: for the tensioners you will need GT16 toothless pulleys. The stock ones is GT20.
Files:
y-BeltTensioner-Part1-1x
y-BeltTensioner-Parts2-1x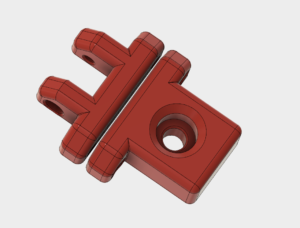 y-BeltHolder MK2-1x
BearingHousing-3x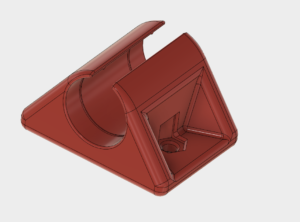 Y-Rodholder-4x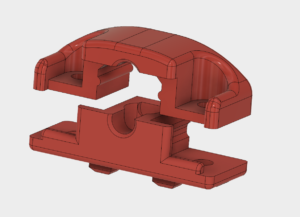 Group 3: z-axis
New motors mounts with countersink holes. New ztop holders, which which are sturdier
Files:
Z-TopMount-Right-1x-2.0
Z-TopMount-Left-1x-2.0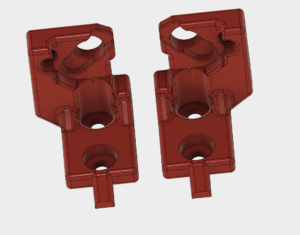 Z-MotorMount-Right-1x-2.0
Z-MotorMount-Left-1x-2.0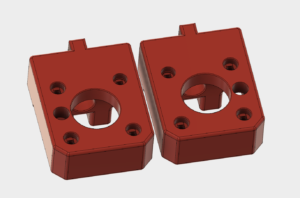 Z-ScrewCover-2x-2.0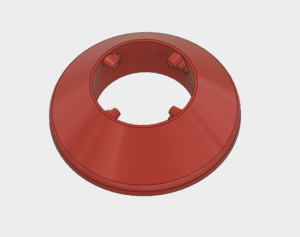 Group 4: Spoolholder
Files:
SpoolMount-2x-2.0
Spool-1x-2.0
SpooholderArm-2x-2.0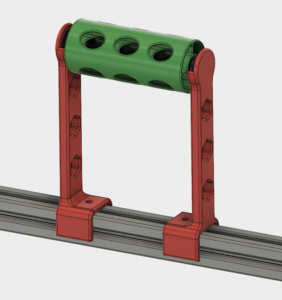 Group 5: Einsy-Box and PSU-Boxes.
The PSU is the only exception to alternative versions. There are three version: a shorter on to print on Prusa printer or Zaribo 220. A tall one for stock plug and switch. And a tall one using the preferred combined plug and switch with a fuse. The z-connector is supposed to support the short version and attach it to the z-frame.
PSU-zHolder-SwitchPlug-1x-2.0
PSU-zHolder-1x-2.0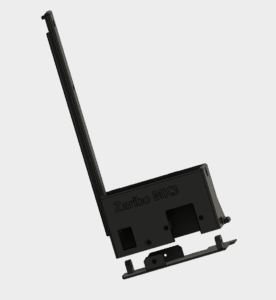 Einsy-Body-1x
EinsyBox–1x-2.0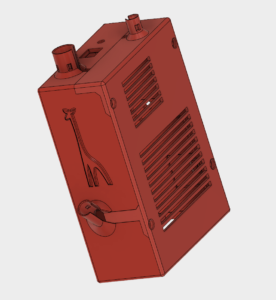 Group 6: The x-Axis
The x-axis has a lot of great innovation and changes. Most ideas came from Jon Madden on the tensioner and the belt holder. These ideas were further developed by Vecko Kojchevski and myself.
Please note: for the tensioners you will need GT16 toothless pulleys. The stock ones is GT20.
Files:
x-Idler-1x
x-MotorHolder-1x
x-MotorHolderCableSupport-1x
x-BeltTensioner-Part1-1x
x-BeltTensioner-Part2-1x
x-Carriage-1x
x-Carriage-back-1x
x-Cable Holder-1x
ExtruderIder-1x
ExtruderBody-1x
ExtruderCover-1x
ExtruderSensor-Cover-1x
FanShroud-1x
NoctuaCover-1x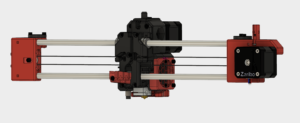 LCD-Mount-right-1x-2.0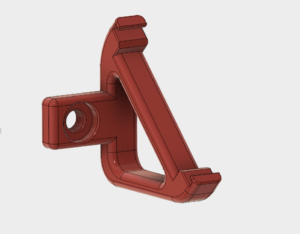 LCD-Mount-left-1x-2.0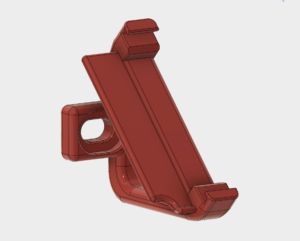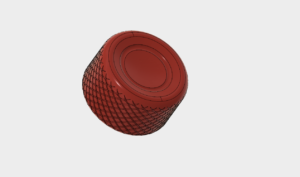 LCD-KnurledKnob-1x
Group 8: Calibration / Allignment tools
The parts help to find the postitions of the smooth rods, the y-idler, and the y-motor holder
CalibrationTool-MK3
y-IdlerAlignment
y-MotorAlignment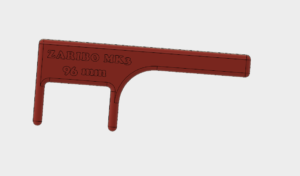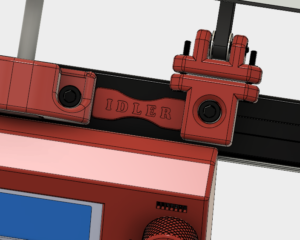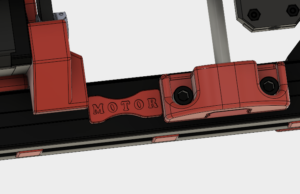 DONE
😊 This last group finalizes Release 1.0 of Zaribo MK3. Thanks again to everybody who contributed with ideas, comments, wishes, design work etc!
All parts are published as STEP and STL and are under GPL 3.0. Please check gihub https://github.com/Zaribo/Zaribo-MK3 and soon zaribo.org for details.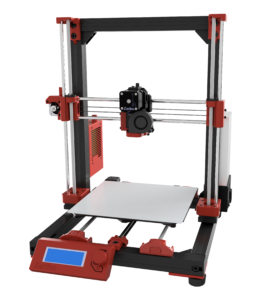 Follow us
We will keep you updated