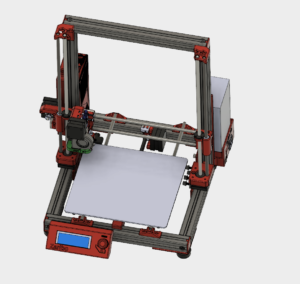 So, finally we will release version 2 of Zaribo MK2 parts today
This release contains a lot of new ideas and would have not been possible without the contribution of people from this group. Thanks to all people who have contributed with comments and by sharing experiences in the last weeks after we have asked for feedback!
The design work was done by a group of people (in alphabetical order): Murathan Araz, Vecko Kojchevski, Jon Madden, Wolfgang Schadow, Ocie Ward, Stefan Weber. Thanks to all of you.
Parts that have been posted here are available on github: https://github.com/Zaribo/Zaribo-V2 as STEP file and as STL file. When all files are released (at latest by the end of this weekend) we will make the files available on zaribo.org as well.
The number of parts has been reduced a bit. Optional parts will be released in a separate folder. Additional parts may be found on thingiverse as well.
Naming convention:
PartName-NumberOfCopiesNeeded-VersionNumber
Group 1: Parts for the frame
The first group is a "warm-up" group
😉:
Bracket-L-Left-3x-2.0
Bracket-L-Right-3x-2.0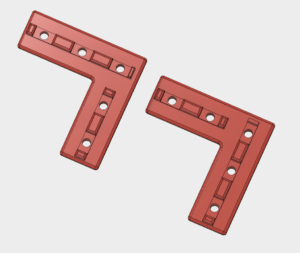 Bracket-T-2x-2.0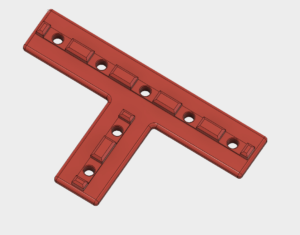 ExtrusionCover-2Legs-2x-2.0
ExtrusionCover-3Legs-4x-2.0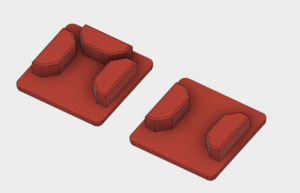 ExtrusionSlotCover-4x-2.0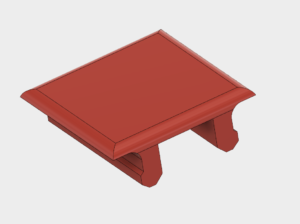 ZariboCalibration-1x-2.0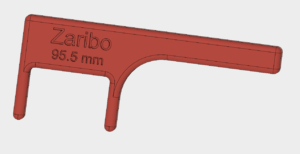 Z-ScrewCover-2x-2.0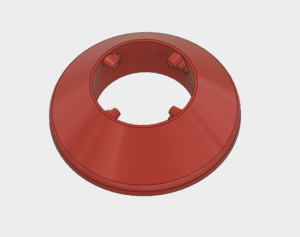 The only change here is the reduced number of versions for the ExtrusionSlotCovers. All other files are unchanged.
Group 2: Parts for the y-axis
The y-axis has really great new stuff:
– new belt tensioner based on Stefan Webers initial version
– new y-BeltHolder for the bed carriage
– belt is now running parallel
– new motor holder with additional support so that the motor is not wobbling around
– Many people (and some people many times 😉) were asking for zip-ties…. now they're back on the y-Rodholder

Please note: for the tensioners you will need GT16 toothless pulleys. The stock ones is GT20.
Files:
y-BeltTensioner-Part1-1x-2.0
y-BeltTensioner-Parts2-1x-2.0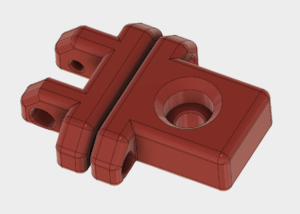 y-BeltHolder MK2-1x-2.0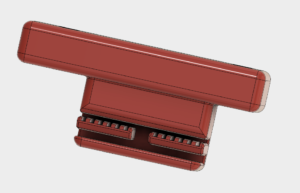 BearingHousing-3x-2.0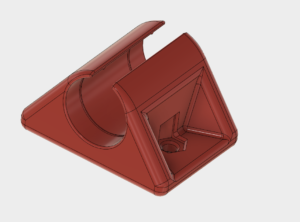 Y-Rodholder-4x-2.0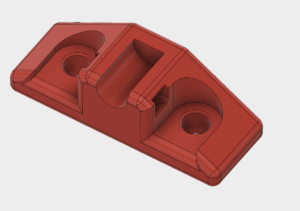 Group 3: z-axis
motor mounts have been slightly changed for easier printing
Files:
Z-TopMount-Right-1x-2.0
Z-TopMount-Left-1x-2.0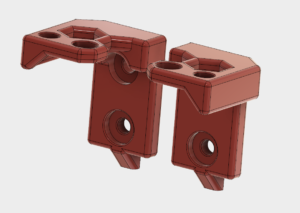 Z-MotorMount-Right-1x-2.0
Z-MotorMount-Left-1x-2.0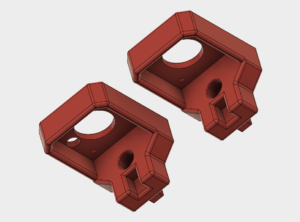 Group 4: Spoolholder
Files:
SpoolMount-2x-2.0
Spool-1x-2.0
SpooholderArm-2x-2.0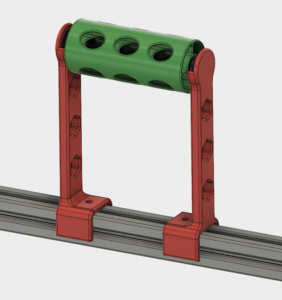 Group 5: Rambo-Box and PSU-Boxes.
The PSU is the only exception to alternative versions. There are three version: a shorter on to print on Prusa printer or Zaribo 220. A tall one for stock plug and switch. And a tall one using the preferred combined plug and switch with a fuse. The z-connector is supposed to support the short version and attach it to the z-frame.
The Rambo-Box has slightly thinner walls for easier printing.
Files:
PSU-Z-Connector-1x-2.0
PSU-Housing-1x-2.0
PSU-zHolder-SwitchPlug-1x-2.0
PSU-zHolder-1x-2.0
RamboBox-Mosfet-Body-1x-2.0
RamboBox-Mosfet-Cover-1x-2.0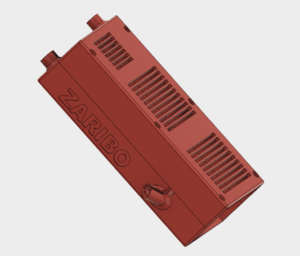 Group 6: The x-Axis
The x-axis has a lot of great innovation and changes. Most ideas came from Jon Madden on the tensioner and the belt holder. These ideas were further developed by Vecko Kojchevski and myself.
Please note: for the tensioners you will need GT16 toothless pulleys. The stock ones is GT20.
Files:
x-Idler-1x-2.0
x-MotorHolder-1x-2.0
x-MotorHolderCableSupport-1x-2.0
x-BeltTensioner-Part1-1x-2.0
x-BeltTensioner-Part2-1x-2.0
x-Carriage-MK2-1x-2.0
x-CarriageBearingCover2-1x-2.0
x-CarriageBearingCover1-1x-2.0
x-CarriageCableSupport-1x-2.0
ExtruderIder-1x-2.0
ExtruderBody-1x-2.0
ExtruderCover-1x-2.0
FanNozzleWide-1x-2.0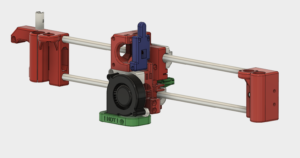 LCD-cover-Zaribo-1x-2.0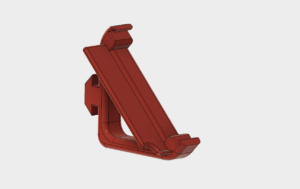 LCD-Mount-right-1x-2.0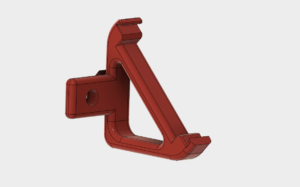 LCD-Mount-left-1x-2.0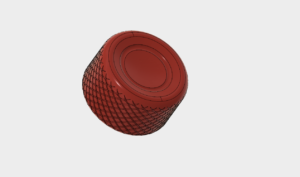 LCD-KnurledKnob-1x-2.0
DONE
😊 This last group finalizes Release 2.0 of Zaribo MK2. Thanks again to everybody who contributed with ideas, comments, wishes, design work etc!
All parts are published as STEP and STL and are under GPL 3.0. Please check gihub https://github.com/Zaribo/Zaribo-MK2 and soon zaribo.org for details.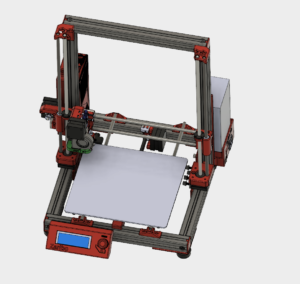 Follow us
We will keep you updated